Peterborough United visit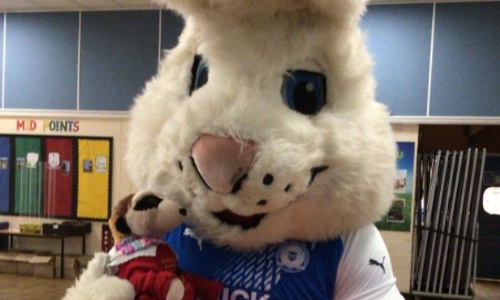 Peter Burrow meets Marvin during the Peterborough United visit.
Today we had a visit from the Peterborough United mascot, Peter Burrow, and his coaching friend Bobby. They created chaos throughout the school and left us with an invitation fo get some free tickets for a game. Please encourage your children to attend or send the invitation back to school if you are not interested and we will pass it to another family.