School Meals
Why choose a school lunch?
Our school lunches are provided free of charge to all of our Key Stage 1 children. The Key Stage 2 children can choose to pay for a school lunch.
A school lunch improves concentration and helps children to focus in the afternoon.
Our menus encourage children to enjoy a varied diet, improving their long term health.
Eating a school lunch with friends is social and great fun.
Value - they are incredibly good value and so convenient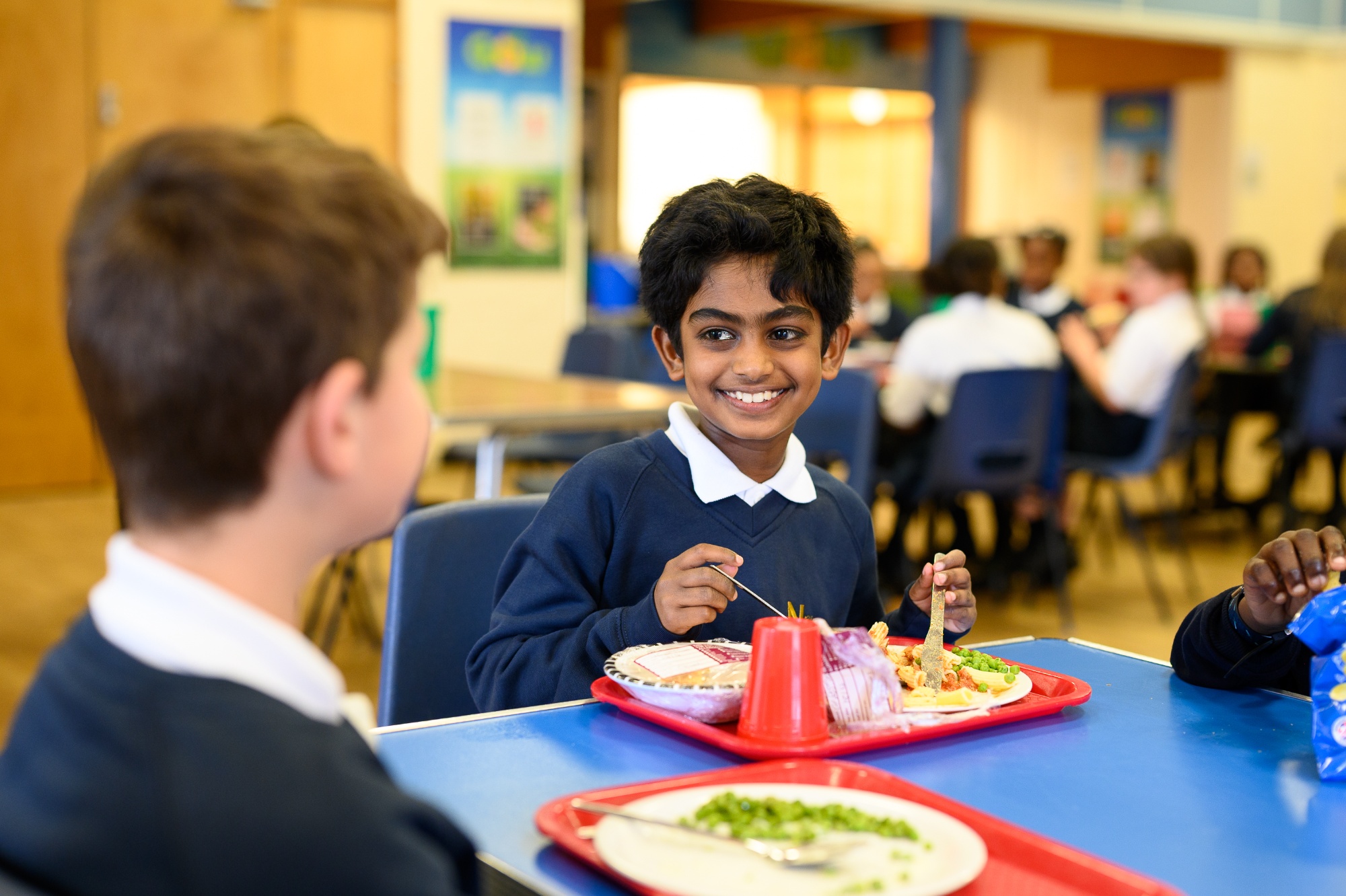 Our good food guarantee
Our menus meet the School Food standards.
Our menus are accredited with the Food for Life Bronze catering mark.
We use local ingredients amd Red Tractor accredited meat and fresh produce.
Our meals are free from undesirable additives and trans fats.
We do not serve any endangered fish and all our eggs are free range.
Free School Meals
Application Form - Please click here
The current menu for this half-term can be found in the link below.