School Uniform
We have followed the guidance in the following government document when deciding on the uniform for children at Nova. Please do get in touch if you have any questions.
https://www.gov.uk/government/publications/cost-of-school-uniforms/cost-of-school-uniforms
Uniform details
School uniform, embroidered with the school logo in gold, can be purchased from Total Clothing, which can take up to 2 weeks for delivery.
https://www.totalclothingshop.co.uk/nova
However, it is also possible to buy non-branded items of uniform from local supermarkets or suppliers.
We expect that all children will be dressed in sensible school clothes in school colours. This helps to develop a sense of belonging and pride in Nova Primary Academy. School uniform details for different year groups are as follows:
EYFS and Years 1 - 5
Year 6
PE kit

Navy jumper or cardigan
White polo shirt
Grey or black trousers, shorts, skirts or pinafores
White, grey, navy or black socks or tights
Black shoes or smart black trainers
Blue/white checked or striped dresses for girls in summer

PE kit can be worn on PE days - please see the details below.

A white buttoned shirt (not a polo shirt)
A school tie (1 will be provided to each child at the school. If lost, parents will have to purchase a replacement)
A navy v-neck jumper
Grey trousers or skirt
Grey or black socks
Black shoes or smart black trainers

PE kit can be worn on PE days - please see the details below.

Please see the details below for the school PE kit.
PE kit on PE days
Each class will have days when they will complete their PE sessions. On these days, children can come to school in their PE kit and spend the day in this kit. The details of the kit are shown below:
Black leggings, shorts or joggers
A navy t shirt
A black or grey sweatshirt
PE days will be confirmed by the class teacher at the start of each term.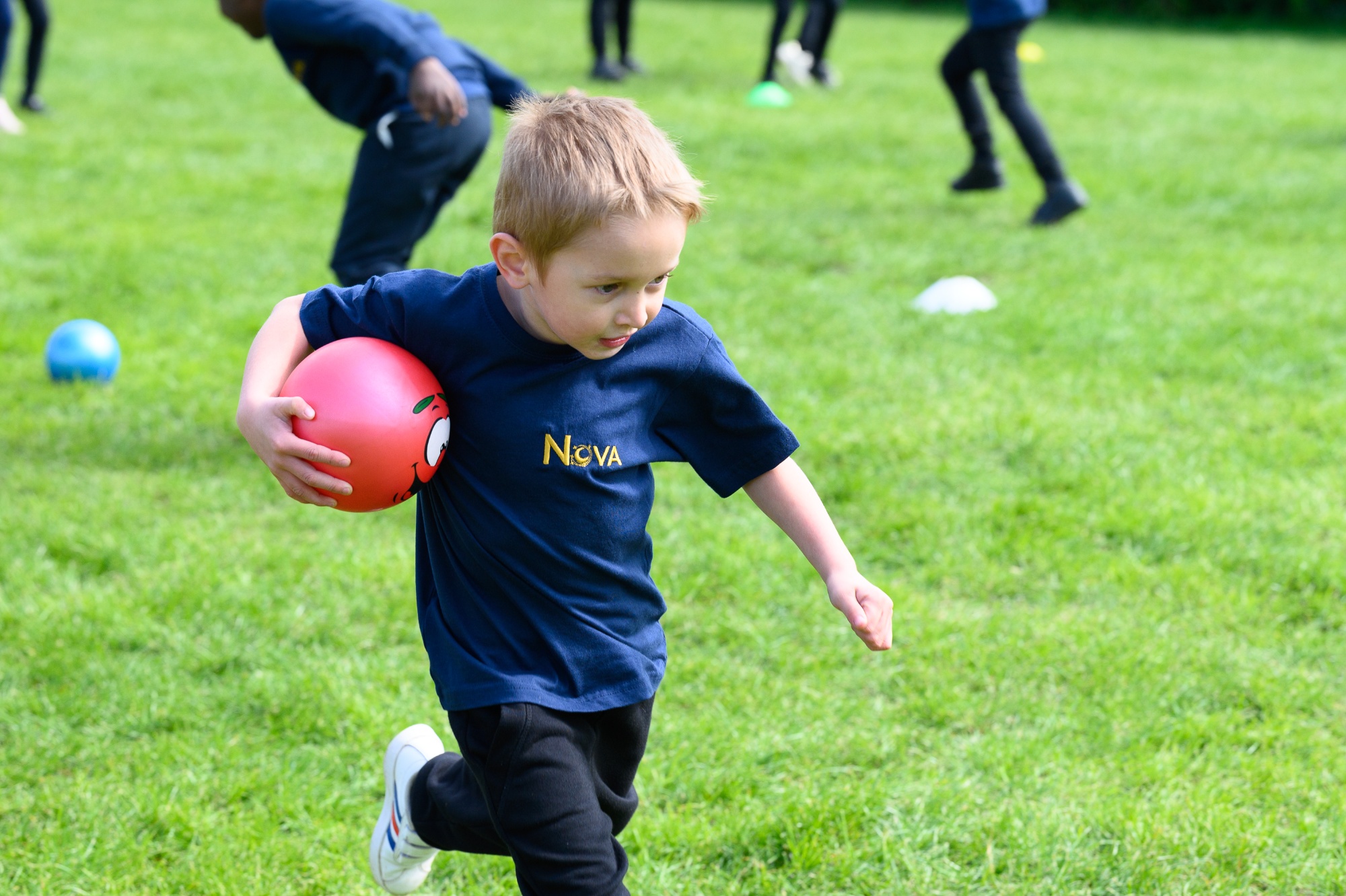 Fashion and jewellery
Any unacceptable or outrageous fashion statements (hair, jewellery or clothes) will be referred by the Headteacher for the Governors' consideration.
Jewellery is not allowed, for safety reasons. If your child has pierced ears, only stud earrings should be worn in school. However, this at parents' own risk should any injury occur. Watches may be worn, but at your child's own risk.